If you're planning to make changes to your Estero home, you want everything to go as smoothly as possible. After many years in the business, we've seen every type of project, and we've seen homeowners making every kind of mistake. But we also pride ourselves on helping our customers move ahead and complete their projects on time, on budget, and we make sure they end up with a home that brings them joy and satisfaction for many years.
Here are our five golden rules for making sure everything will go perfectly.
1. Set a realistic budget
Before you start doing anything at all, decide how much you're prepared to spend. Do some research and find out what it's likely to cost you. Don't be too conservative with your budget: the bottom end figures usually involve cheap materials, low quality labor, and cutting corners. Saving money is always prudent, of course, but you will come to regret it if you end up with a sub-standard job or something you don't actually like. Remember that you'll have to live with it for years. In addition, changes to your home are an investment, and a cheap job can impact the value of your property.
Realistically, you should assume that you'll go a little over budget as your ideas develop, but at least you should be in the right ballpark.
2. Allow yourself plenty of time
As this recent survey shows, most people will spend months thinking about what they're going to do. Don't rush into anything.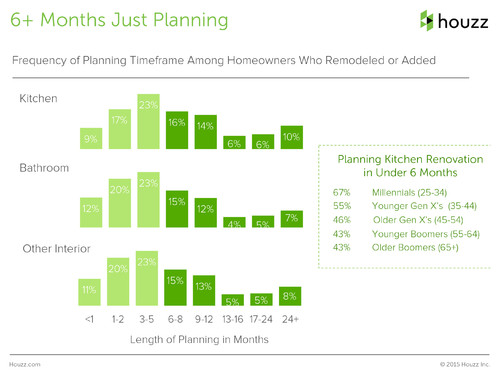 When it comes to something like windows or shutters, don't forget that your house will feel very different in summer and winter. Take the time to consider what will work all year round, in different lighting conditions and different temperatures. Allow for different uses as well: in the hot Florida summer, you'll probably be focused with keeping the house cool and insulated at all times. However, in the cooler fall and winter, you'll want to get that air circulating around the house, and you'll enjoy evenings sitting out on your porch. That's when you'll be grateful for those retractable screen doors and awnings.
3. Collect ideas
Take that time to look around and consider your options. The range of different styles available nowadays for screens, awnings, windows and shutters is quite phenomenal. If you see something you like when you're out and about, take a snap of it on your phone.
Make an online scrapbook of all the design ideas you've collected so you can refer to them any time and share them with other members of the household. It's a great way to get everyone involved so they all feel they have a say. You can create a Pinterest board, or a ideabook on Houzz. That way you can even access your shared collection on your mobile phone or tablet.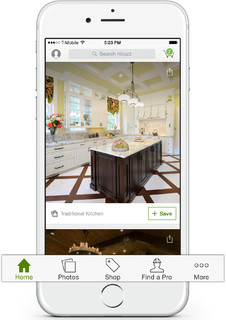 4. Check the regulations
Before you do anything, check what you need to do to be in compliance with the law. When you're installing windows, screens or shutters, you must comply with Florida regulations on hurricane protection. Your HOA may have restrictions on what you cannot do, or there may be local city or county ordinances that affect you.
Don't make the mistake of going ahead and hoping everything will be okay. It can be very expensive if you're fined, or you may find yourself unable to sell your property without the correct building permits.
5. Talk to the professionals
We're here to help you. Building projects can be complicated and expensive, and we've had a lot of experience in every aspect of the job. We can advise you on design, materials, and permits. We'll be completely realistic about costs and schedules. We'll tell you if we think you're wasting money, or if we think you're cutting too many corners.
Our job is to make sure you're fully satisfied. Call us, and we'll work with you to ensure that your home renovation project gives you exactly what you want.